At Onside Coaching we like to think of ourselves as more than just P.E. coaches. At the schools we work in we always try to offer a service above and beyond the expected 'come in for an afternoon and teach sport' approach (although we certainly feel we're pretty good at this part too!)
Take for example the work we do at St Mary Immaculate Catholic Primary School in Warwick. As well as delivering their P.E. curriculum we've also employed our design skills in producing an eye catching display board within the main hall. As with most classroom displays, the board acts as a 'working wall' for the children to interact with throughout the school year.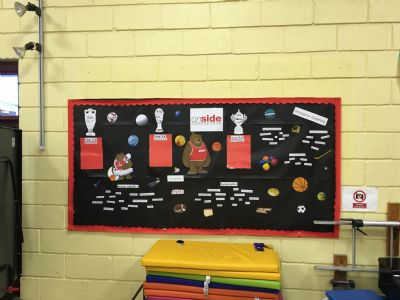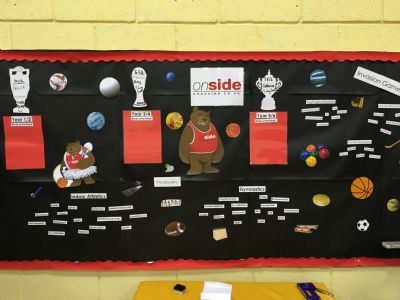 There are different areas for the different year groups, laminated trophies to adorn with the 'stars of the week', and a whole host of sporting vocabulary which is referred to and grouped according to which sport we're currently teaching.
This is a really good example of the 'Onside Ethos' to P.E. We want to go further than the norm and provide the schools we work in with a truly integrated approach. And we always love flexing our design muscles too!
Click here to read more about our in school services