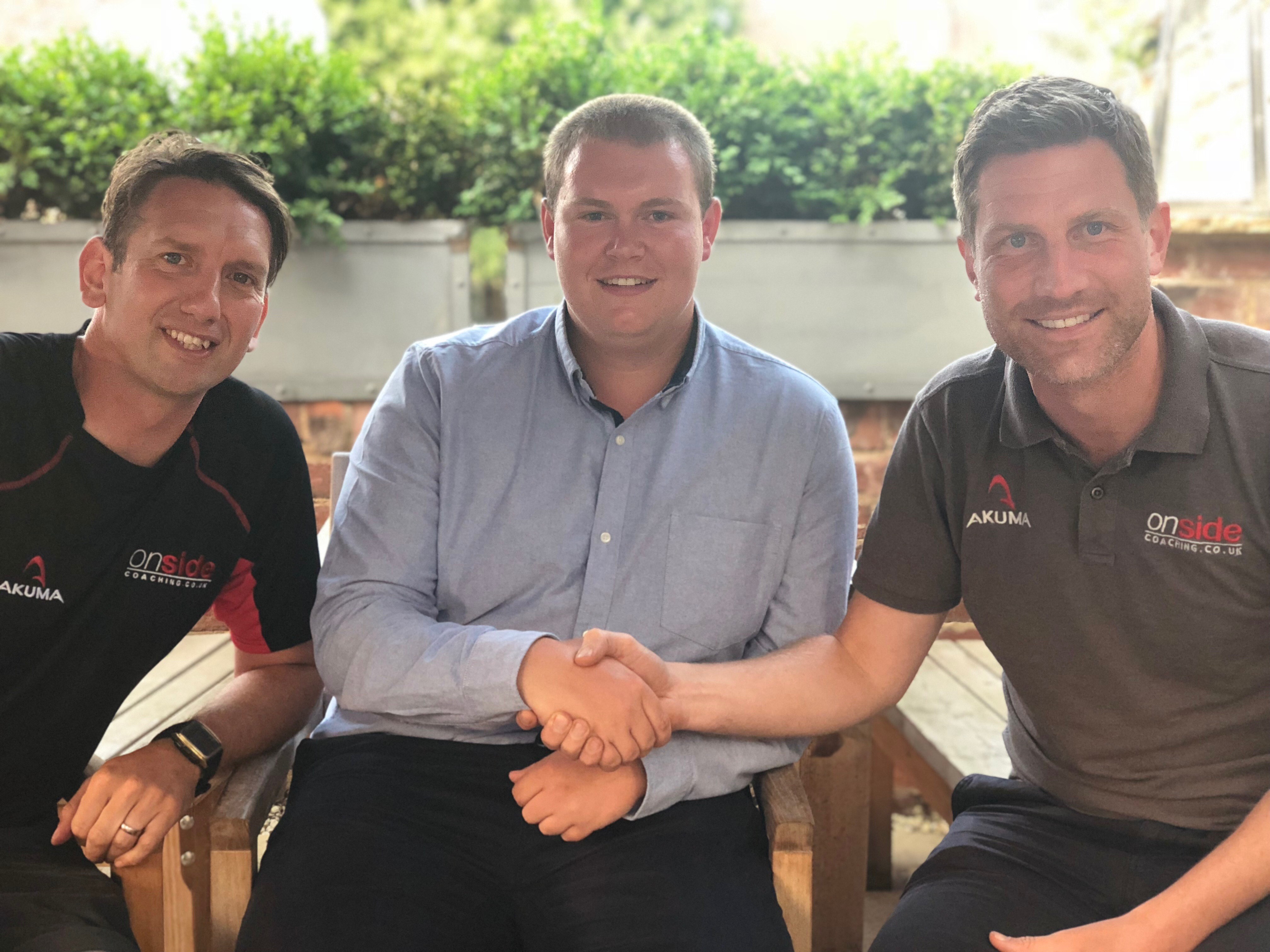 After 18 months of development we have sold our first franchise. The franchise operates a territory in North Gloucestershire and North Oxfordshire spanning over 700 square miles and serving the towns of Banbury, Chipping Norton, Cheltenham and Witney. New Franchise owner Nick Hibberd has been teaching primary school sport and running holiday courses for a long time so is perfectly placed to apply his experience to this new venture.
Nick said "I am delighted to be the founding Franchisee and I'm really excited to be a part of the Onside Team. To be able to draw on the experience and ongoing support of Onside Coaching is invaluable, and I am really looking forward to establishing a successful business."
Onside Coaching are hoping to launch two more Franchises by the end of the Summer and look forward to our core values and principles being extended way beyond Warwickshire. It is easy to see why the opportunity is an attractive one, as well as utilising the experience and knowledge of an established company Onside franchisees will also benefit from their own website and booking system that will significantly reduce administration, allowing them to be free to deliver even more sessions.
Director of Onside Coaching Mark Morrey also commented "I'd like to congratulate Nick for the hard work that he has put in so far and welcome him on board. It's an exciting time for both of us; as he embarks on his new journey we begin on ours as we develop a network of new business owners in the world of delivering children's sport."
Nick's courses will be launching in time for the summer holidays, when a new holiday venue will be offered at Banbury Academy over three weeks of the summer holidays.