This fabulous photo comes courtesy of Dancing Queen Holly, who took the photos at her Saturday morning dance class at Meon Vale Leisure Centre. Holly teaches a younger group (4-7 years) from 9.30-10.30 and then 10.30-11.30 for the older ones (5-11 years) and it's only £3 per session (bargain!) So if you fancy a bit of weekend dancing to banish away the wet weather, come on down to Meon Vale!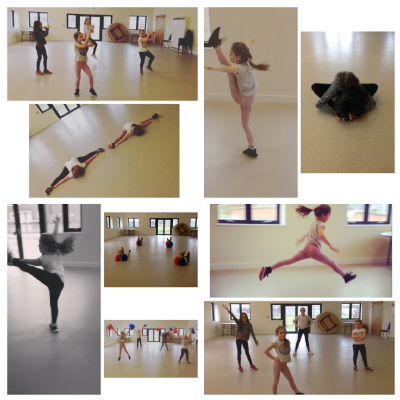 And the pictures below were taken by Onside's Dancing Diva, Lucy, showing the beautiful arts and crafts skills of her dancing team at The Warwickshire, who created their own Onside banner to show off as part of an exciting dance routine they learnt.
If you'd be interested in attending any of the classes above, then get in touch and we'd be happy to help.